Microsoft Surface Laptop 5 512 GB Core i7 13.5"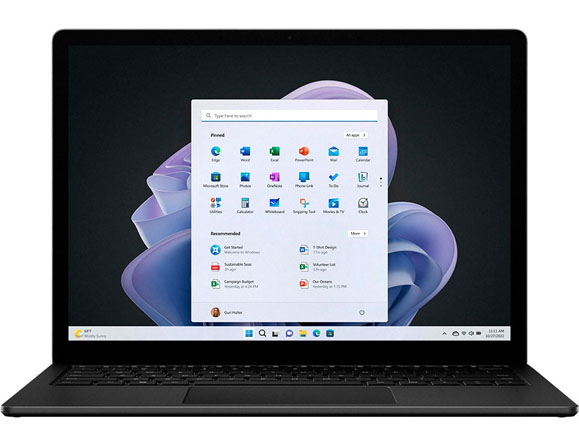 Cash Offer
Please tell us more about your Laptop so we can generate your offer.
Received a higher offer from a competitor? Let us know.
Manufacturer Specifications 1
Processor: Core i7
Screen Size: 13.5"
Memory: 16 GB
Graphics Card: Intel Iris Xe
Storage Capacity: 512 GB
Platinum, Sage, Black, Sandstone
Release Year: 2022
Tell us more about your Laptop
1 Typically equipped options:
If your item has different specifications than listed, please use the personalized
Get an Offer
form to ensure the accuracy of your offer. Offers are contingent upon the specifications of your item matching the listed options.