THE JAY BROKERS DIFFERENCE
At Jay Brokers we make it safe and easy for you to get cash for almost anything worth $100 or more that's easy to ship.
We're a family owned and operated business near Atlanta, Georgia. Since 2000, we've issued hundreds of thousands of cash offers to customers across the United States. We specialize in providing individuals and businesses with quick cash in exchange for new and gently used items from iPads and iPhones to cameras, collectibles, and more.
The Jay Brokers Pledge
At Jay Brokers we pledge to treat our customers the way we want to be treated, with honesty, fairness and integrity. We pledge to be transparent from the offers issued and based on fair market value to the turnaround time and payment options. We don't believe in gimmicks or playing games. We pledge to always pay the agreed upon amount for the agreed upon item. We pledge to earn our customers' business for life by handling each transaction in a timely and professional manner while delivering personalized service and complete customer satisfaction.

Owner & Founder
REASONS TO BELIEVE

Allen M
"Awesome customer service. Great prices. Easy to use. Stop looking and trust me sell your items here!"
100,000 +++
Thousands of items bought and sold since 2000

Instant cash offers on over 2,500 products
Personalized offers within
24 HOURS
Even on unique items

No bait and switch gimmicks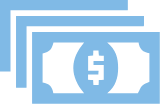 Cash promise
Timely access to your funds or Jay Brokers will make it right
FREE DATA-WIPE
(we treat our customers' data as our own)
Free shipping and 24/7 tracking

All shipments are insured against loss and damage1
Tarek A
"SAFE. Amazing service and quick, most fair price, plenty of choices on how do you like receiving your money. Perfect."

Next business day payments2
Verified
(by BBB A+ rating and 1,000+ customer reviews)
Competitive offers
based on current fair market value
1All shipments are covered against loss and damage up to $999 when our packaging and drop-off guidelines are followed.
2Payments are sent out within 24 hours of receiving your item on the next business day (during normal business hours, Monday through Friday, 9 AM-6 PM EST, excludes weekends and holidays).