How to Sell Your Phone
April 5th, 2021
I Want to Sell My Phone—What Next?
Before you trade in your cell phone for cash using an online brokerage such as Jay Brokers, there are a few things you need to do first.
Here's our handy guide to preparing your phone for a sale:
Offload all files and photos. Make sure you've transferred any media from your phone, especially if you haven't backed it up on a cloud-based server. You'll want to do this for your own peace of mind as well as to preserve those irreplaceable memories. Remember audio notes, music, and other downloaded files too.
Make sure you can identify your phone's exact model, either from the documentation that came with it, or by checking on the phone's settings. For iPhones, scroll down to "Settings > General > About" and on Android devices, it will also be in the settings menu under either "About Phone" or "System."
Delete all apps and return your phone to factory settings. At the very least, make sure you disable any anti-theft feature such as Apple's "Find my Phone" or the Google device protection feature on Android phones.
Now do a quick visual inspection, noting any nicks, scratches, or other imperfections so that you can accurately describe your phone's condition when you go to sell your phone. Remember to check camera lenses as well as the screen of your phone.
Gather any accessories that came with your phone including spare batteries, cases, chargers, earphones, cables, and adapters. At Jay Brokers we'll still buy your phone if items are missing, but you may get a better offer if you have the whole package. You don't need to send us any extras you bought such as a screen protector.
Give your phone a quick cleaning—this makes our lives much easier when we come to inspect your phone prior to making your payment.
Consider any other competitor offers you may have received. Remember that friends and family are unlikely to offer as good as deal as an experienced reseller such as Jay Brokers. We advise against selling to an individual online via sites such as Swappa or eBay because you cannot verify the trustworthiness of whomever you're selling too. Always used a trusted website such as Jay Brokers for selling your cell phone.
Package up your device securely and look through our trade-in offers, to see if we have the best deal for you when selling your phone.
Appreciate the Depreciation
Remember, don't delay. Cell phones and mobile phones depreciate at an alarming rate, especially as Apple and other manufacturers are releasing new models almost every year. By the end of a two-year (24 month) contract, a cell phone can lose as much as 73% of its value. The most recent Apple products tend to depreciate a little less but, as an article on Statistica shows, a 64GB Apple iPhone XS dropped from $999 to $440 between 2018 and 2020 (a loss of nearly 66%). It's therefore a good idea to consider trading in your handset well before your contract is up, so long as you can transfer your SIM and number accordingly. Make sure you check with your service provider before you do so.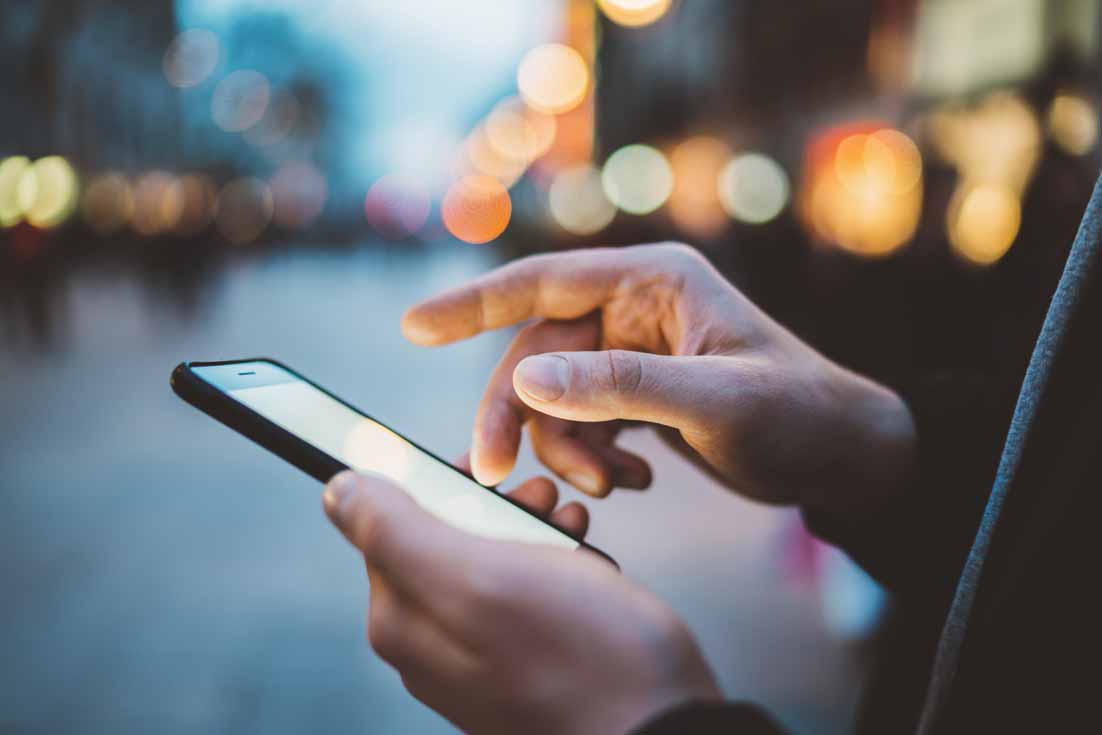 No Bait & Switch Tactics
Some less scrupulous competitors will offer one amount on their sites, then change the deal when they have your handset in hand. At Jay Brokers, we would never do this—we believe in honoring the deals we make, always. The cash offer you see on our site is the exact price we will pay when selling your phone. We always pay the agreed upon price for the agreed upon item. Just match your make and model with the selection above and answer a few questions about condition and accessories and we'll get you a fair and appropriate price instantly, 24/7.
It's not just iPhones we buy either. We'll also give you instant cash for any of the top 10 brands. Here is a sample of the other brands we'll buy:
Apple
ASUS
Google
LG
Microsoft
Motorola
OnePlus
Razer
Samsung
Sony
Payment on Next Business Day After Receipt
Jay Brokers is different than the competition in that we promise to send your payment out on the next business day after receipt of your phone. For example, if your item arrives at our location on a Tuesday, your payment is sent out Wednesday morning. We can pay you by check (USPS First Class Mail or UPS Next Day Air), PayPal or with an Amazon gift voucher, whichever is most convenient. Most competitors don't make this promise, leaving you to wait several days or even weeks to get the cash value of your phone. You won't even pay for postage either—just print out a prepaid label from our site and attach it to your package. You can ship your phone to us today and have your cash within typically under a week depending on your distance from Georgia.
Tried and Trusted for 20+ Years
Jay Brokers has been buying and selling consumer electronics for over two decades. We have a near-perfect 5-star review aggregate on Google and thousands of top reviews on other review sites like Reviews.io. Our service is the best in the business, and we think you'll agree too. For more information about the Jay Brokers Advantage, take a look here.
Sell your Cell Phone Today
Don't delay—turn that old phone into cash now. Enjoy the speed and efficiency of Jay Brokers. We always send payments out on the next business day after we receive your Apple or Android Cell Phone.
How to Sell Your Phone:
Check your device against our list of cell phones
Complete a few checkboxes concerning the condition, functionality, and accessories.
We'll give you an INSTANT OFFER.
If you accept the offer, add to cart, then print out a prepaid label.
Package up and ship us your phone.
INSTANT CASH OFFER for your old cell phone—at Jay Brokers.